NWC Junior & Youth Rugby League

NWC Junior & Youth Rugby League
News Report
COVID-19 - Rhinos Challenge 2020
Author: Mick Doyle, 24/03/20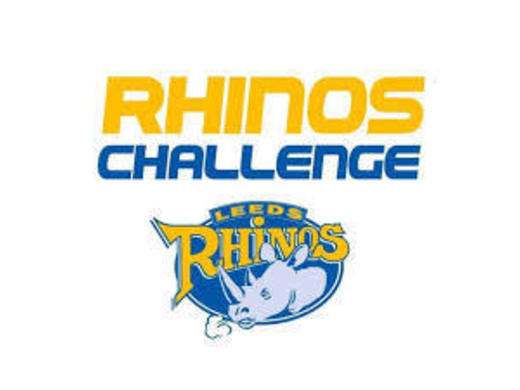 For your reference, I've copied the emails below that have been sent out to the Group Leaders for all teams attending the 2020 Rhinos Challenge at Butlin's Skegness on 15-18 May. We've obviously spoken to a lot of Group Leaders and parents over the last 3 weeks as well, as the COVID-19 situation has developed rapidly.

As you'll see in the initial email that was sent out on 9 March, in the worst case scenario, whereby Butlin's are unable to operate, our teams will be given the option of switching their booking to the Rhinos Challenge at Butlins' Skegness on 4-7 September, or having a full refund for all accommodation payments made.
As things stand, we are currently working closely with Leeds Rhinos Foundation and Butlin's, whilst monitoring Government and RFL guidelines and advice. We're planning to send another update out to Group Leaders this week. Once we have a more definitive position, we'll also add a statement on the website.
If any families have balances outstanding on their accommodation payments, which they are concerned about paying in the current climate, we have been advising them to call Butlin's Skegness on 01754 762311 and ask to speak to Moyra Love's team. Moyra's team will extend the final balance due date, which will keep their booking open but require no further payment at this stage.
As I mentioned on the phone, we also stage youth football (ESF 2020) and Rugby Union (Tigers Challenge) festivals at Butlin's. Unfortunately our festivals that were scheduled to take place in April have now had to be cancelled, following recent FA and RFU guidelines. You can view the latest updates, which advises that guests will receive a full refund, at the following links;
ESF 2020 (football): https://footballfestivals.co.uk/important-coronavirus-covid-19-update/
Tigers Challenge (Rugby Union): https://tigerschallenge.co.uk/important-coronavirus-covid-19-update/
Hope this information assists. If you need anything further at any stage, please let me know.
Best regards
Martyn Young
ESF Events
Follow the site to get the latest news and results straight to your email
Weather

7 MPH SE
81% humidity
Tue

15°C
6°C
Wed
17°C
10°C
Thu

15°C
9°C
Fri

17°C
10°C